Securing your business
24/7 jet locksmiths have given excellent service in commercial fields and continue the same.we have worked with many big business firms and have always received a positive response for our work. Business is full of securities and secrets and hence need good business locks and safes. All types of locks are used in business. From safe box to high-tech door locks. Everything needs a change once in a while hence we have experienced locksmiths who can fix the lock when it goes out of function and can also change the lock itself.
Business locks are a necessary element in the security aspect of the secrets of business. Cash safes are a common necessity of growing and grown business. Cash safes are very common due to instant cash necessities of today's business. Due to frequent and improper use of business locks, the locks go out of function very quickly hence need timely care and repair. Many locks have a limited life hence need to get changed when needed. We have specialization in repairing locks and changing them.
We have a list of the lock that we trust and are trusted by. We prefer the quality of cheap price hence always try to give you what you deserve and not what you can afford. We change and repair all types of locks that are used in business facilities. Vault locks, safe locks, door locks and many more. We do everything to make sure that you do not suffer any kind of loss because of the non-functioning locks in your office. We do not rush to finish our work and take the money rather we on serve and try to solve the problem as smooth as we can and hence we are famous in Cincinnati for our satisfactory services.
Give us a chance to serve and you will never regret your decision rather you will always come to us with your need on commercial locksmith to be solved.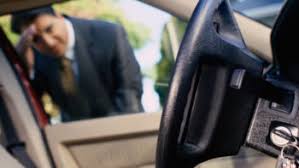 Commercial Locksmith Services
Why 24/7 Jet Locksmith
Call us to schedule your lock change appointment. We are completely mobile and our locksmiths carry all the necessary equipment to fix or change my locks at work. Just call us on (513)440-4456 and we will be there to help you with any of your security needs. 
Emergency Locksmith
Emergency car and home lockout. Our Emergency Locksmiths team is standing by to serve you wherever you are in Cincinnati
Automotive Locksmith
Lost your car Key? No problem our certified locksmith technicians can make you a new key and we also fix ignition problems
Residential Locksmith
There is nothing like home and for that it should be secured at all times. We provided  lock change and rekey services
Commercial Locksmith
Securing your business and giving your employees the safety they need meets our complete security solutions
Not urgent to call? Send us a message and we will be in touch…